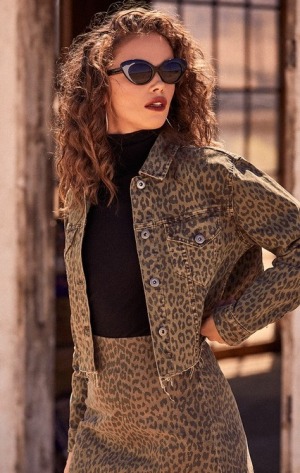 Q: What would you recommend for the fashion-lover who seems to never have the right items?
A: Always wonder what you're missing in your closet? Or perhaps, you can't seem to get your look exactly on point. While working with women of all ages and sizes, I've come to realize that many people simply don't have the key ingredients to make any outfit work. Yes, the basics. Those basics that we seem to forget and not bother with are the same ones that can be there for us when we are in need…and I'm going to share these little secrets with you right now! Here are the pieces to invest in:
1.       A classic white button-down
Without a doubt, this piece can elevate any casual bottom, and even give off the cool-girl vibes if you add it to a dressy skirt. Or hey, why not put it under a sleeveless dress? But since it'll be worn so often, buy three. Don't over-bleach and refresh regularly!
2.       Nude pumps
These are just necessary, period. They should be matched to your skin tone.
3.       Some striped tops
Striped pieces are a nice, classic way to pull yourself together for any type of day. Something in red or navy and white, for instance, has presence and versatility.
4.       Something leopard-print
Anything at all. Make this print a staple in your wardrobe! It's timeless and always glamorous. Anyone who knows me well knows I'm obsessed with this print.
5.       A blazer
Or better yet, even go beyond a blazer! A wardrobe of less formal jackets will help you look pulled together, even on those casual days. Maybe a leather jacket? Or try a jean version—over a silk shirt, for example. Or an army jacket over just about anything…
6.       Accessories
Spend your budget on accessories. Cool shoes, interesting jewelry—all of these can really elevate your look. Having the right little extras lets you be more relaxed about the rest of your outfit.
7.       White sneakers
Classic white sneakers are a casual basic that will go with everything you want to wear. When I'm running around but still want to look chic, I throw on my white kicks!
8.       A leather belt
A classic leather belt will boost your appearance. If you're in a casual outfit mood, adding this belt as an accessory will bring it all together and form a classy look.
9.       A wrap coat
There is just something so mature and luxurious about a wrap coat…it's low-key glam. Besides, it is so cozy, so why not? P.S. I wear my pjs in the winter and throw this over them, and bam—instant glam!
10.    Flattering black leggings
A good pair of black leggings will endlessly serve your wardrobe. When buying, look for structured fabrics that offer stretch and support. Stay away from logos to keep them classic.
11.    A cardigan
A slouchy cardigan is the perfect piece for those lazy days when you wake up too late, but still want to look like you tried—hello, moms! They're cute and so comfortable.
12.    A bright crossbody bag
When you feel like your tote bag is too big, but your clutch is too small, a medium-size crossbody bag is the perfect solution. In addition, because of the eye-grabbing color, your game instantly goes up!
13.    Ankle boots
You need to get your wardrobe functioning for YOU! So let's get shopping, babeZ! Once we've passed the basics, we can start having fun!
Can't wait to see y'all!