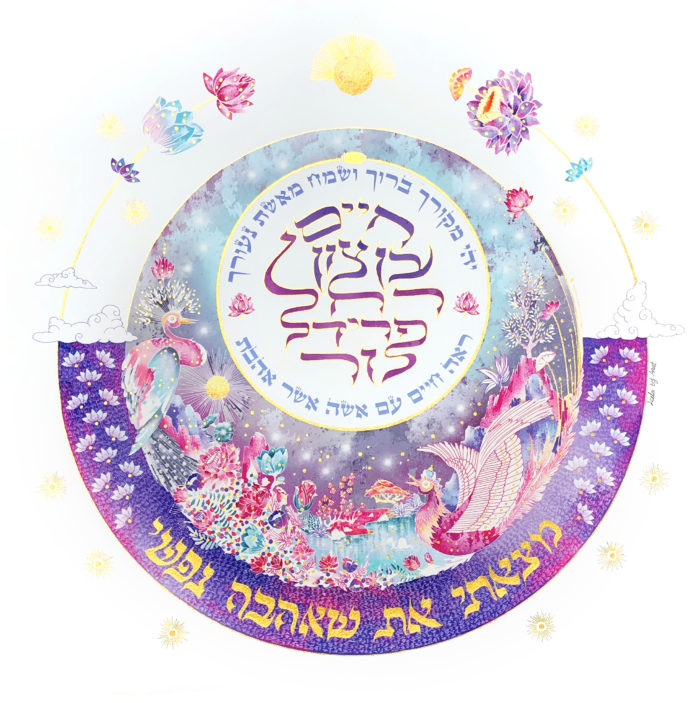 LEILA by Anat Michaelis is an elite ketubah boutique, specializing in customized and unique ketubah art which is inspired by a couple's vision. Anat's mission is to bring beauty and spirit together to create meaningful and inspirational artwork which reflects the couple she is working with, making it their own to treasure for a lifetime. She believes in telling the couple's story and making them feel like a true piece of themselves is reflected in their personalized ketubah.
Anat gets to know her customers well, as she helps them envision the perfect piece for their story. Her hand-painted, original designs are thematic and uplifting, and look almost magical, and she makes sure she stays in constant communication with the couple as she designs their masterpiece.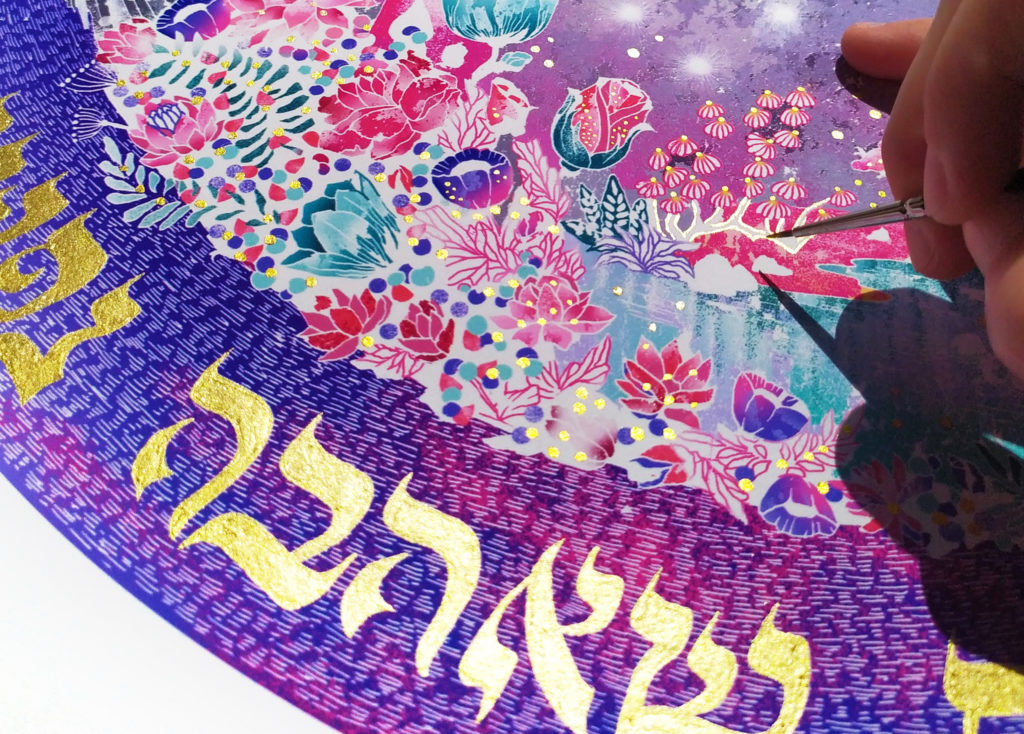 Anat created a special piece for my husband and me for our upcoming 15th anniversary. She beautifully wove our names together, surrounded them with pesukim that are meaningful to us, and framed it all with her gorgeous "Garden of Eden" design. She walked us through each step as we decided exactly what we wanted. And she was extremely efficient at getting it all done in time! She is an absolute pleasure to work with.
LEILA can be found online at www.leilabyanat.com, or you can reach Anat via email at anatmich60@gmail.com or in Israel at 972547946926. You can also view some of her magnificent designs on Facebook and Instagram at @leilabyanat.
---
Note: Although Rochel was given free product to review, all her opinions are her own.
To find out how you can have your product or service reviewed, email ads@nashimmagazine.com.