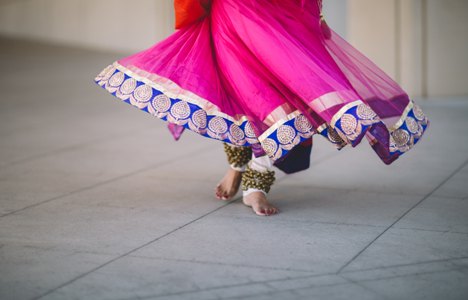 Ever since my early teenage years, I have had an interest in the whole process of pregnancy and birth. After getting married and being blessed to start a family of my own, I had the opportunity, after my seventh child was born, to become a birth doula, trained in a hospital setting. Since then, I have wanted to expand my knowledge, and since I'm a teacher by profession, it made sense for me to become a childbirth educator.
After having attended several HypnoBirths, and having one of my own with my eighth child, I truly enjoyed the techniques and methods that HypnoBirth provided, and so I became a HypnoBirth Practitioner. I then took a midwife assistant course, a Spinning Babies course, and a three-hour training course from a Lactation Consultant to assist moms as a birth worker. I also took a postpartum doula course.
I love the process of pregnancy and childbirth, and I recognize the extreme importance of support before, during, and after birth. I have always loved to dance as well. Many times I will spontaneously dance with my children to help release endorphins and the day's tension…to just let loose!
In learning—through my own births, and watching other women move fluidly during labor—it just made sense to harness our natural need to move as women during this very empowering time. Dancing helps facilitate healthy circulation, which is crucial for fertility, healthy pregnancies, and the ability to be mobile during birth, and encourages the baby to be in an optimal position. So I became a Dancing for Birth instructor! This prenatal and postpartum dance class infuses belly-dancing, African, Caribbean, and Salsa styles into a fun, educational, and supportive get-together!
We hear a lot about the benefits of gentle movement for postpartum moms as well. The sense of community that these classes can potentially create takes us back to women supporting women during this transitional time. In fact, the original belly dance was a form of preparation for birth and fertility, taught by women to other women, and it was considered an exclusive ritual for women only (nothing like the association of the modern day belly-dancing for entertainment).
I absolutely love the idea of using dance as this connector between women of all stages and ages! As a teacher, I have learned that some of the most important lessons are taught through action and having fun while doing it! My dream is to be able to bring this class to the community at large, with the goal of empowering women through movement and the art of dance. Confidence in our bodies can only be a benefit!
I will end with something an OB shared with me. He told me the only thing he truly needs from a woman in labor is for her pelvis to be relaxed, and if her legs are strong enough to help her stay upright, then this can truly assist in the labor process. What better way to prepare our minds and bodies than to dance? Our body creates memory and will return to it in trust!
I feel that Dancing for Birth helps combine everything that I have learned into a proactive approach to birth. I hope you will join me—looking forward to seeing you!