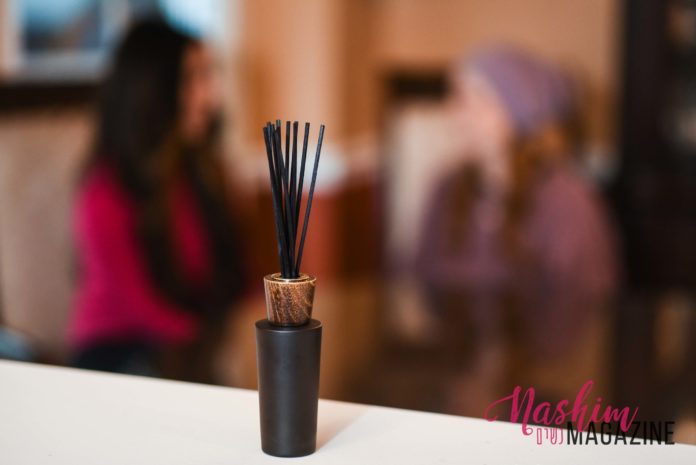 Aroma Blossom is a home fragrance company whose products are sold in linen and gift stores in the Tristate area. They have a whole range of diffusers and scented sachets in several enticing aromas—from fruit flavors to floral to their colored reed sets—there is something for everyone!
Aroma Blossom's diffuser lines are very unique and extremely tasteful. Their colored reed collection comes in 5 different colors, each with their own scent. We tried the black one, with its more masculine scent, and it not only filled the room with its deep fragrance, it was also a really cool decorative piece. These also come in green, grey, purple, and blue.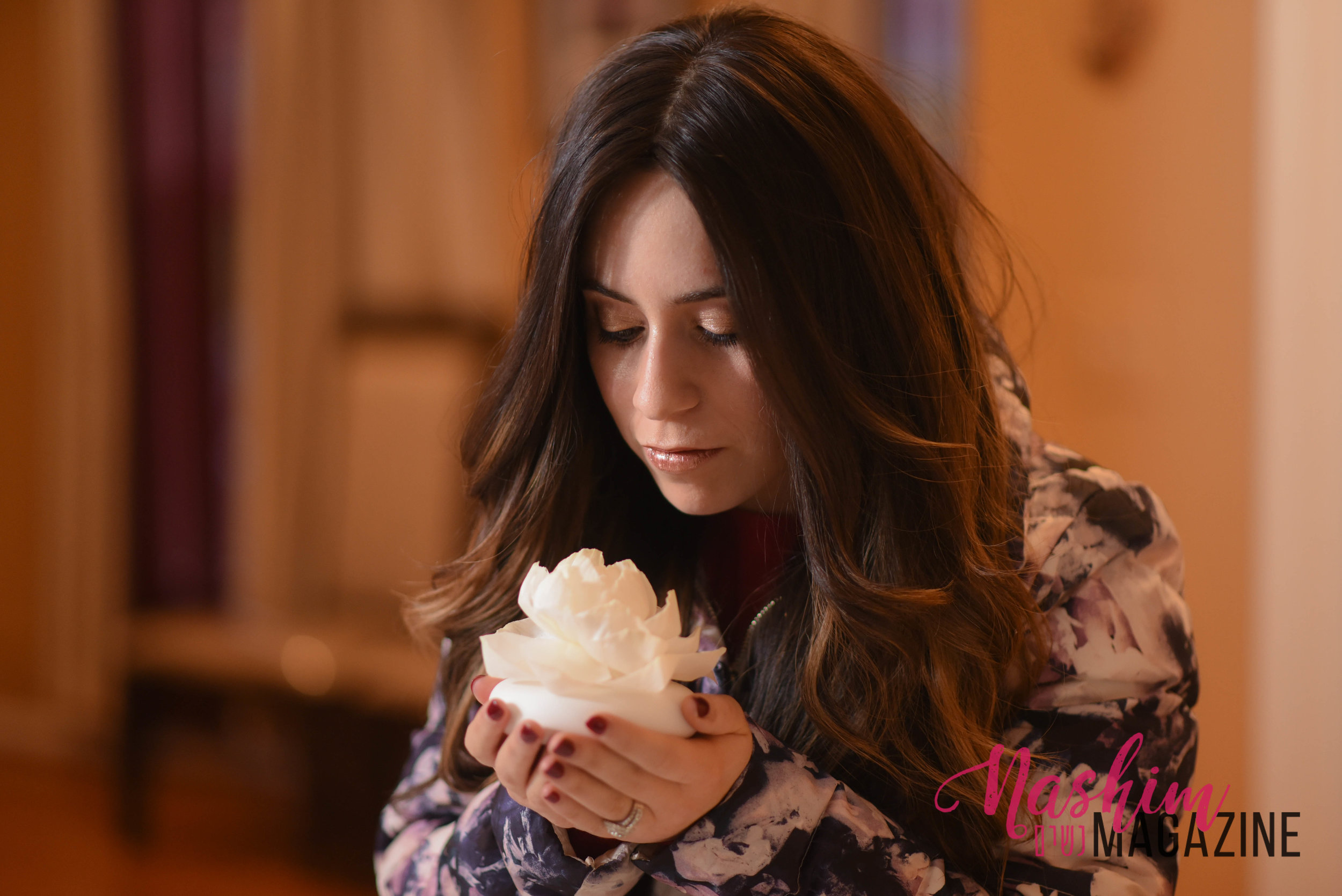 Their white flower diffuser series is heavenly. The flower petals diffuse the scent through a rope attached underneath, which I thought was a really elegant design. And the smell was magical! (As you can see clearly in the picture!) They are available in 6 original scents: red currant, red fruit, lavender, copper, cotton, and rose.
These diffusers were designed so creatively, and their functionality was matched by their beautiful appearance. They are wonderful and unique gifts that anyone will enjoy.
We also tested out a box of Aroma Blossom's scented sachets. We tried the green apple scent and it was delicious! The envelopes are tied with a beautiful ribbon, making them easy to hang anywhere.
You can find Aroma Blossom on Instagram to inquire about wholesale availability and to keep updated on their new diffuser lines. Check them out the next time you're looking for that perfect gift or a great addition to your home!
---
Note: Although Rochel was given free product to review, all opinions are her own.
To discuss how YOUR product or service can be reviewed by Nashim Magazine, email ads@nashimmagazine.com.
Photos by Yehudis Taffel