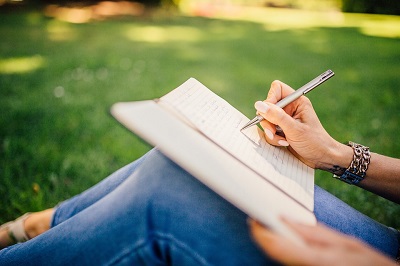 Dear Daughter,
I fell in and out of love with so many people, ideas, causes, goals, dreams, foods, locations, more people and jobs, careers, and religious and spiritual ideals, and throughout this roller coaster, your daddy—he was my standard, my yard stick, the stalwart unending, support to my flapping flag, the ground for my buckling feet, the chair to rest in, the pedestal to lean against. He was earth-shakingly loyal.
How rare, the way that a compass points true north in a storm. He held the space for me, the page in my book while I flew hither and about, trying to write and rewrite this convoluted story that is life; he was my bookmark. He was the sigh to my scream, the soft landing to my every reckless leap.
You ask me what love is. How can you tell if the building blocks are there?
Love is a slow buildup of time, patience, endurance, and pleasure. Investing a little bit more of yourself every day. Love is trying to make something where others failed—so many others; it's almost daunting to think we even try. And you, my sweet child, will need to find in yourself the space to welcome, and even forgive, the natural imperfections in every soul, in every union.
Yes, others have come and gone, but he—your daddy—has waited them all out, and you, my child, are the product of his patience and my idealism. For every dream needs a soft, carpeted crash pad. Every need deserves an answering call. And every human deserves a companion. Life is less lonely that way.
Marriage isn't meant to be euphoric, but those moments exist in every marriage. What I have is a soft landing. That is all I ever wanted for you. That is all.