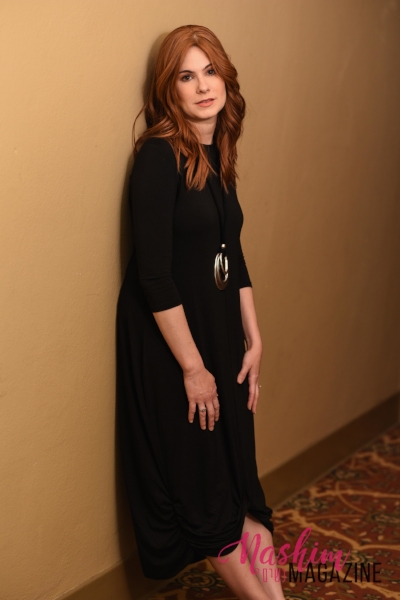 If I could use one word to describe Mikah Fashion's line of dresses, it would be VERSATILE. These stylish dresses are not only super comfy, great for numerous body types, beautiful, and practical, but they are also designed so uniquely, in order to make them work for you no matter when or where you wear them. There are a number of cool design features on each of these dresses that made them so exciting to experiment with. The pockets on the brown Boho Chic dress were able to be turned inside out to make a tie-up dress, or even a shirt. The teal Ana dress came with removable flare sleeves, and the black Fabia dress had a special opening on the bottom to allow for multiple ways to wear as well. Even the matching jewelry is made with flexibility in mind. The necklace I tried has a very unique way to adjust the length which I thought was genius.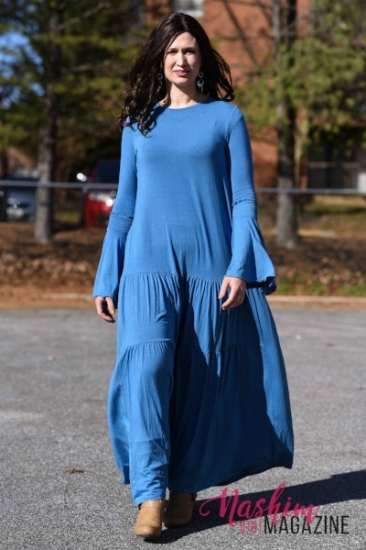 All of Mikah's dresses are made with the busy consumer in mind. Their simplicity does not diminish their elegance in the least, and they are machine washable—that is a big one for me, as I hate schlepping to the dry cleaners. I wore the Boho Chic dress to a big family dinner, where I was confident and comfortable the whole way through—something that is very hard for me in many outfits that I wear. I got a lot of compliments on the dress, as I knew I would.
Miriam Grunhaus, the creator of this gorgeous company, was a pleasure to work with. Her customer service cannot be beat. She personally responded to my every message in a timely fashion, and with warmth that made me feel like we've been friends for years. She really believes in her line and her mission to make dressing tznius beautiful, and it shows. She is in the process of developing a new line which is already taking the fashion world by storm, so stay tuned, because we are privileged to be able to share the latest with you in another couple of months!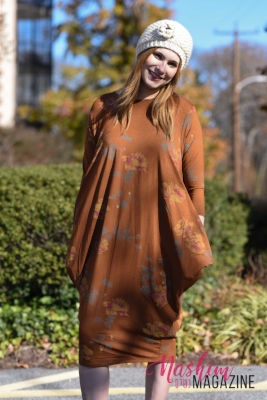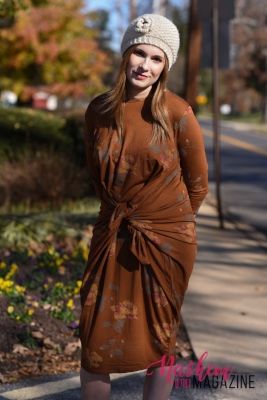 To check out all of Mikah Fashion's beautiful clothing and accessories, click here. And use the code "Nashim10" for 10% off your order.
***Don't forget to check out our collaborative Nashim Dress in Mikah Fashion's new Kintsugi line, in our signature pink!!***
---
Note: Although Rochel was given free product to review, all opinions are her own.
To discuss how YOUR product or service can be reviewed by Nashim Magazine, email ads@nashimmagazine.com.
Photos by Yehudis Taffel