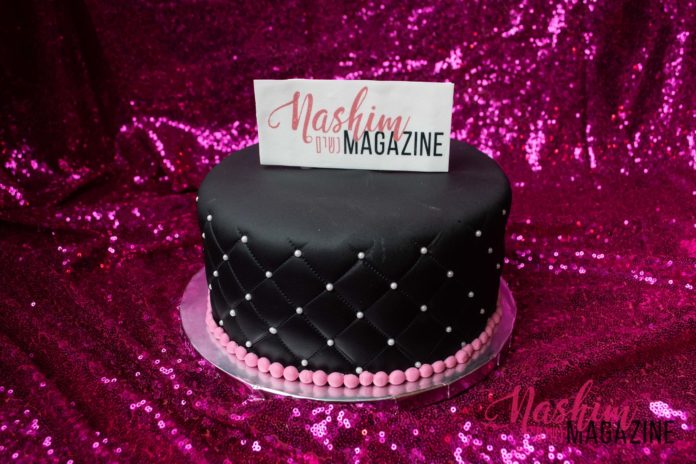 Shira Perlman, owner of Delightfully Sweet, is one hardworking momtrepeneur! Her ability to juggle everything on her plate and everything going on her customers' plates never ceases to amaze me! (See what I did there?!) She bakes all sorts of custom-designed pastries, cookies, cakes, etc. for any type of simcha you can think of. Her creations are gorgeous, and they taste awesome too—something I didn't expect when I bit into the cake she created for our Nashim Magazine one year birthday photo shoot!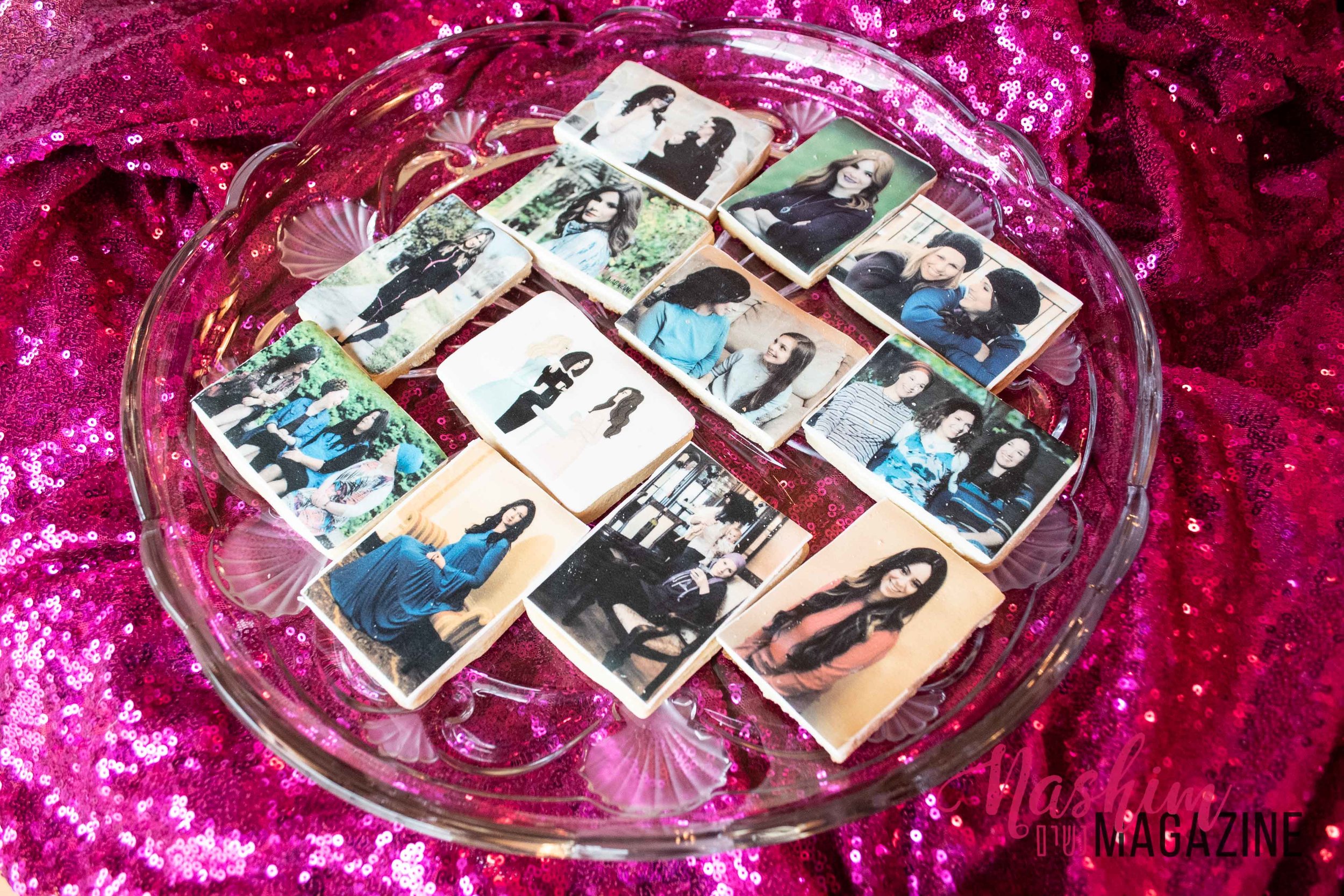 I told her we would be making a cake smash as a funny take on the one year birthday shoots that have spread like wildfire over the last few years, and she ran with it. Her elegant design was so perfect and tasteful, and I love the little Nashim logo sign she put on top. In addition, she thought of the marvelous idea to add photo cookies from our previous issues to surround the cake!
Shira is the first call I make when I need desserts for a simcha. She has a large variety of delicious cake bases and fillings to choose from, and her fondant toppings are works of art! Her great reputation is well-founded, and she is a pleasure to work with. Delightfully Sweet serves the Baltimore, Maryland area, and can ship cookies anywhere else in the USA. All products are Star-K certified and Parve.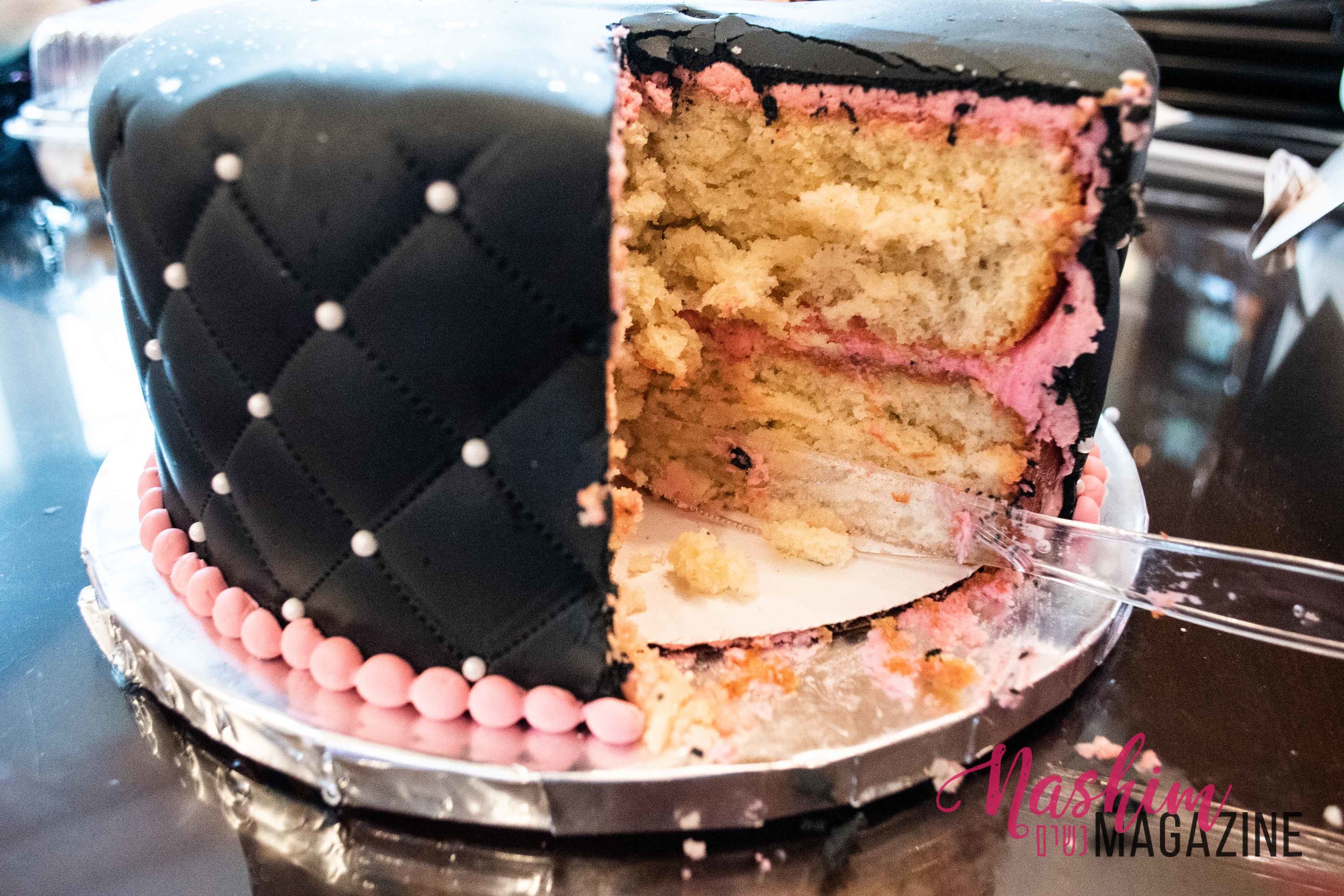 Shira can be reached at 443-414-8228 or at shira@delightfullysweet.com. Visit her site at www.delightfullysweet.com and follow her on Instagram or Facebook.  
---
Note: Although Rochel was given free product to review, all opinions are her own.
To find out how you can have your product/service reviewed by Nashim Magazine, email ads@nashimmagazine.com.
Photos by Yehudis Taffel