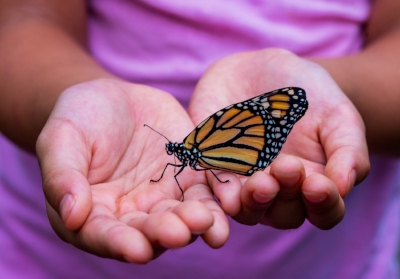 There are moments that I try to take—
And keep them safe—closed in a jar
So you could hold them and remember
When these memories are far.
Today as you were running
Your laughter catching in the breeze
Your hair was gold as sunshine
And I wished that time would freeze.
I felt it start to fly away
Beauty longing for the skies
I tried to hold this joyous moment
Of you catching butterflies.
But I cannot really catch it,
Its wings force my hands apart
So my mind will be the jar my dear,
Your joy lives in my heart.