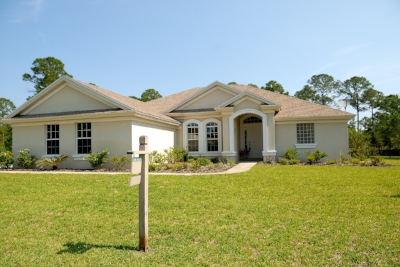 Q: We are ready to sell our house, but aren't sure if we should use a real estate agent or not. What are the benefits of using a realtor to sell our home?
A: In today's market, many sellers are trying to save money when moving, and the first place they try to cut costs is on real estate commissions by selling their homes on their own. When putting up a house on the market as "For Sale by Owner (or FSBO)", sellers need to make sure they are ready to do the work that an experienced and knowledgeable realtor would usually do.
Marketing: Some of the benefits of working with a realtor start with advertising costs and knowing the right places to market. Agencies are equipped to take professional photographs and know how to stage a home for each room to look pristine. In addition, they provide clean and professional marketing materials, such as brochures, post cards, and floor plans. Not only will this be very helpful for potential buyers, but it will also target buyers through different channels.
Negotiations: Sellers need to ask themselves if they are only allowing buyers without agents to look at their house, or if they are willing to allow buyers who are currently being represented by agents. Sellers should realize that the buyers' agent will also expect a commission if the home sells to their buyer, and as the seller, you will have to negotiate with the buyers' agent directly.
Market Knowledge: Sellers carry the burden of making sure they know the fair market value of the house they're putting up for sale. Realtors are equipped, not only with the resources, but also the experience, to give accurate valuation of your home in today's market. Pricing a house too high is a disadvantage to the seller because the house will sit on the market and become 'old inventory'. Pricing the house just right will not only bring many buyers through your door, but will also help get the home sold quickly.
Experience: Sellers need to be prepared to host an Open House for two to four hours, allowing potential buyers to walk through their home, and accept any criticism regarding it. Experienced realtors know that sellers believe their home is perfect for any buyer that walks through the door. However, for a new buyer, the dining room may be too small, the kitchen may be dated, or the red walls in the bathroom may be too dark—and that is okay. Realtors have the know-how to walk buyers through a home and explain how the advantages of a home outweigh the disadvantages, which are mostly aesthetic and can be altered. When one buys a house, they make it their own.
There are a number of "behind the scenes" steps that take place in a home purchase transaction. Owners selling their own house, especially for the first time, don't necessarily know the steps that are taken, and they need to do the proper research to make sure the transaction goes smoothly and without any hiccups that might deter the buyer from getting to the closing table successfully—one of the most important factors being available funds. The seller of a FSBO needs to make sure the potential buyer is capable of purchasing the house and getting a mortgage or coming up with the funds at closing. Realtors work hand-in-hand with a network of professionals, such as mortgage brokers and attorneys, to make sure you, as the seller, are protected and fully aware of all aspects of the deal before closing.
Accessibility: Sellers must realize that they need to be readily available to show their home at any time of day and any day of the week. They need to be prepared to give up any free time, or even take time off from work, to show their house to potential buyers. Realtors are available around the clock to show your home, whether it is during the work day, dinner time, or even weekends. You wouldn't want to push a potential buyer away because of timing.
While a commission to a realtor may sound like a lot for some sellers, it is actually a small price to pay to make sure that one's house is marketed properly, sold in a quick and efficient manner, and protected from any legal issues. A realtor's job is to market and sell your home, and to help you achieve maximum value. Let your realtor take care of selling your home, so you can focus on the rest of your move.