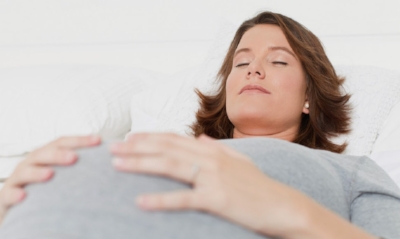 Q: I am expecting my first baby and I have been thinking of taking classes to help me prepare for labor. I keep hearing about HypnoBirthing as a good option—what can I expect to gain from these classes?
A: Lately, we have been hearing more and more about the "mind over body" concept. Our mind is an amazing gift, and the use of techniques for positive thinking is truly a source of strength. Understanding that the psychological well-being of a pregnant mother affects her unborn child, and working on creating new and healthy thought processes in preparation for birth and parenthood, can be an important and powerful experience.
I teach HypnoBirthing classes, where I train families to gain an understanding of the physiological, psychological, and emotional aspects of pregnancy and birth. Positive affirmations, meditation, breathing, visualization, and relaxation techniques all come together to help create a serene atmosphere for birth.
Although our focus is on the labor and birth experience for mother, father, and baby, many families have expressed using the skills gained in HypnoBirthing in many different aspects of their lives.
There are many conscious and subconscious thoughts about birth and we address these, as they play an integral role in the birth process. In HypnoBirthing, we aim to help eliminate the fear-tension-pain cycle, which can hinder the progression of labor.
Every woman has instinctive abilities to birth her child, and this complete childbirth course helps build the confidence a woman needs to listen to those instincts. They help by creating a foundation for parenthood. Partners can play an integral role in the labor as well. As the skills learned are applied, each woman can feel more mentally, spiritually, emotionally, and physically prepared to create the atmosphere in which she wants to birth her baby.
In these classes you will be provided with the latest edition of the HypnoBirthing book, a booklet of handouts, a CD and a downloadable card with tracks. Classes can be taken individually, with your partner, or in a group setting.
Give yourself and your baby the experience of a gentle birth! B'shaah tova!