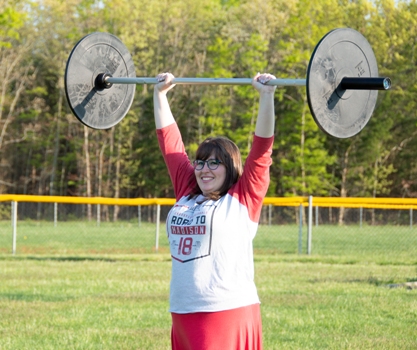 The diet industry rakes in 70 billion dollars annually. There are plans, products and tons of information out there. There is so much available that it has become hard to choose what to do. But you can reach your healthiest, happiest and best version of yourself by letting all of that go—you just need to know how.
Research has shown that there is really only one aspect which you need to focus on. In order to create lasting change for yourself, you should account for one element only. YOU.
Society will have you believe that you must jump on the next health trend. Friends, family and the internet may help you stay up to date on all the data being released. You have access to research and scientific studies, but the only important aspect is YOU.
Yes, you. This means you need to reformat your brain a little bit. Go ahead, press delete or reset—whatever it is you need to do to create a fresh space for yourself. Now take a deep breath, relax and center yourself.
Think about yourself, the activities you enjoy, what you would like out of life, your dreams and your health goals. It doesn't matter if other people have a different goal for you, or if someone else has achieved a similar goal and thinks that they have the best way to get there. If there is a disconnect, if it doesn't feel like you, it will not work for you.
Studies show that focusing on yourself and your needs will allow you to become your best, healthiest self and help you achieve real, internal happiness. Figure out what your body responds to. A coach or dietician can be helpful (but not 100% necessary), yet you need to be informed—stay away from generic plans and calorie counting, and make sure you are able to get all the support you need.
There are many different factors when it comes to health and happiness. Here are some tips to help you personalize your journey:
Get Physically Healthy
Instead of a complete diet revamp, which has a 95% failure rate, make small swaps. Ask yourself: would you rather be one of the 5% that somehow manages a strict diet…or happy?
Happy! Think about the foods that you enjoy and try to come up with ways to make them healthier. Don't cut out food groups and only eat salads and smoothies. Think about how you can add veggies and lean proteins to your meal in a way that you will love them. Try to minimize the less nutritious foods and enjoy them on occasion.
When you eat food which you enjoy in a healthy way, it can relieve stress, and as a result, you will start feeling great.
Fitness
Everyone needs movement in their life. However, if you hate exercise and decide to workout at the gym 5 days a week, the plan will fail. Instead of unattainable goals, think about activities that you enjoy which require movement. Start small; aim for 10-15 minutes without any pressure. Gardening, swimming and walking with friends are all great ways to move. If you can't think of any type of movement you like, then it is time to get creative. There are so many ways you can move and so many groups you can join. Availability is subject to your location, but Google is your best friend, so use it!
Exercise keeps you young and feeling great, but if you set the bar too high, you will not stick to the program. Try new activities until you find something that you love.
Mental and Emotional Health
If you are feeling like life is moving too fast and you do not have time to breath and enjoy it, now is exactly when you need to get some R & R (rest and relaxation). There is no such thing as making or buying time. There are only 24 hours in a day, but everyone can find time. Take a good look at your schedule, and make sure to fit in something that makes you happy every day. Schedule time with friends and family, a date with your loved one, gym time, a bath, etc. Glorious influencers will have you thinking that self-care needs to be a spa day or a shopping spree, but it does not. Self-care is anything that feeds your soul and makes you happy.
Our health is an important factor to our success in all parts of our lives. There is so much information available that it is easy to get overwhelmed. With these tips, you can definitely begin your personalized health journey without being pulled in so many directions. There is no wrong way, as long as it is your way.