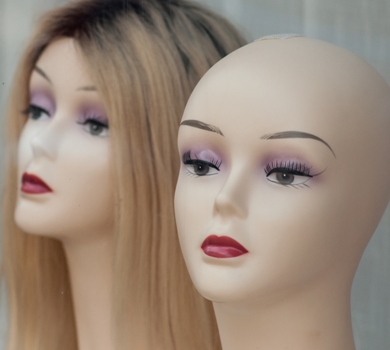 Why do you wear makeup? What does it do for you?
As an expert in the field of beauty, I always explain that wearing makeup fills a deep need to feel better by enhancing our appearance. We use what we have to work with, who we are, and how we would like to look. We accent certain features and minimize others. Makeup does not restructure, change, or completely hide our less-favored facial aspects. It does, however, shift the focus by highlighting some of our better features.
Whether makeup is worn during the week or on Shabbos, the exact same principles apply. Some women prefer a super natural look which gives the appearance of wearing little or no makeup, while others are more comfortable with a little more—or a lot more. Times of the day and occasions can often dictate makeup style and degree of intensity, such as daytime business, casual weekend, a special simcha (actually all simchas are special), or an evening formal event. After all, the mother of the bride should glow as well!
For those undergoing chemotherapy, I believe that learning the skills of correct makeup application technique, by using the right products and tools, will help a woman feel a little better during a terribly challenging time in her life.
The big beauty concern of women undergoing chemo is their hair loss. Coupled with the various potential side effects, chemo can surely leave one feeling rather grim. The biggest aspect of hair loss can be easily remedied with a beautiful wig. The choices for buying a stunning wig are unlimited.
But in terms of facial beauty, hair loss can affect the eyebrows and the eyelashes. Whether or not wearing makeup was ever part of their daily beauty routine, many women want to look like they did before they started treatment. Women going through chemo often tell me that, "I just want to look better—like I did before." Understandable, but let's explore what that really means. I always explain how this objective can be met with properly applied makeup and the right products and tools.
A standard makeup application goes from top to bottom, starting with eyebrows, eyes, skin, and then lips. A good way to understand this foolproof method is by having the goal to first accent the eyes, then even out the skin tone, and then enhance the lips using color. Chemo can not only cause facial hair loss, but can also make the skin overly sensitive, resulting in dryness, red spots, and discoloration. So, we must focus on the eyebrows, eyelashes, and skin.
Why do you think that eyebrows are known to be one of the most highly researched beauty topics online? Because eyebrows shape the face, frame the eyes, and create an overall facial balance. Eyebrows need to look good with or without makeup. There are lots of products available, so don't despair. You can use a powdery eyebrow pencil which will naturally fill in the brow, an eyebrow definer that is applied using a mascara-like wand, or a brow-fix to maintain the shape all day. If there has been complete hair loss, I suggest eyebrow stencils that can be filled in using a powder and/or pencil. If that doesn't work, there are actually real human hair eyebrows that adhere to the area for a few days.
Similar are the eyelashes, which can be made fuller by first using an eyelash thickener before applying the mascara. Then, instead of just applying to the underside of the upper lash, apply also to the top part of the upper lash. Always have a lash comb on hand in case the mascara becomes too thick and the lashes need to be separated. Lastly, or if there are no more lashes, false eyelashes can be a girl's best friend. You'll find a vast assortment of shapes and sizes which can flatter any eye, depending on the desired outcome. Even better, properly applied lashes can be slept in on Shabbos.
Always check with your doctor or dermatologist before following up on my beauty recommendations. However, in general, I suggest using unscented—or hardly scented—products which keep the skin well-moisturized. Be sure to include lip care, and to use products with an SPF of at least 30, whether or not you are wearing makeup.
Using a foundation will even out your skin tone. Well-moisturized skin can tolerate a light powder foundation. Heavy powdery foundation will only exaggerate imperfections and eventually cause an uneven skin tone. Another great option is to use a sheer liquid foundation, which will also make your skin appear moisturized.
What about cheek color? Also known as blush, this product must always be in a powder form and applied in a light dusting to achieve that special glow.
Tread carefully when using lip color. Heavily pigmented or long-lasting lipstick will draw unwanted attention by making the lips look dry. It's best to use a lip gloss or a sheer-toned lipstick that leaves the lips with a bit of stain or color.
Wearing makeup during chemo is not about daytime natural or evening formal. It's about where to enhance and what to minimize.