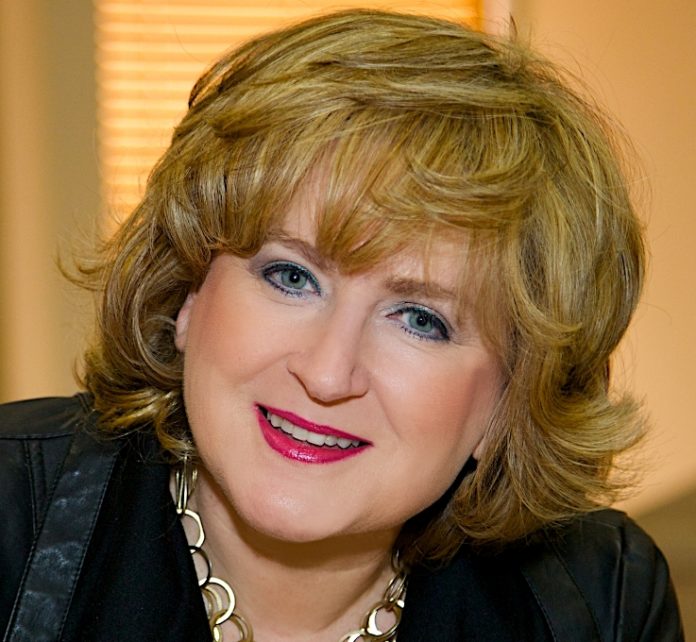 A beautiful Shabbos table, a new dress or pair of shoes—these are just a few things we do to welcome the Shabbos queen. The face we show to the world should be just as beautiful Lekavod Shabbos. But the halachic restrictions on makeup can mean a less than pretty face as the sun sets and the holy Shabbos begins.
Shaindy Kelman, the "Queen of the Shabbat Make-Up Scene", has created a solution to this problem with her makeup line, ShainDee Cosmetics. ShainDee Cosmetics offers products that can be applied on erev Shabbos and last through Havadalah. With Shaindy's expertise as a biochemist and beauty expert, the company formulated their first line of mineral-based products, which includes foundations, concealers, blushes, eye shadows, eye liners, bronzers, lip gloss and skin care products.
Over twenty years ago, Shaindy decided to take on the halachic issue that forbids women from putting on makeup on Shabbos. Women in Rav Moshe Feinstein's community began expressing their frustration with the fact that they wanted to look and feel special on the most important day of the week, but halacha was preventing them from doing so.
Rav Moshe studied the chemical properties of makeup and devised a formula that detailed how to apply makeup on Shabbos itself. With Rav Moshe's formula in hand, Shaindy contacted Rabbi Avrohom Blumenkrantz, a talmid of Rav Moshe, who checked and approved every single item and color in her makeup line using these guidelines, and "ShainDee's Shabbat Makeup" was born. After 15 years of working together, Rabbi Blumenkrantz fell ill, so Shaindy turned to Rabbi Moshe Heinemann to check her Shabbat line. Although he personally doesn't follow the shittah of Shabbos makeup, he agreed to follow the guidelines of Rav Moshe for those who use it.
Every product comes with a booklet that details how to apply the makeup to ensure women stay within the halachos of Shabbos (not mixing the colors, using the right brushes, etc.). This information is also available on the ShainDee Cosmetics website. ShainDee Cosmetics are also kosher for Pesach under the Star K.
Shaindy began her career at Johns Hopkins as a biology major and biochemist. When she started her family, she decided to get a job selling makeup at a Chanel makeup counter just "for fun". Unfortunately, she was fired on the spot for not being able to work on Shabbos. She found a makeup kiosk that was much more flexible, and that's where her love for makeup began.
After spending long hours at the kiosk, her husband encouraged her to start her own makeup business. ShainDee Cosmetics opened its doors 35 years ago. It quickly expanded by offering a skincare line with a concentration in acne and aging products.
Shaindy explains that makeup artistry is different for older skin than it is for younger and acne-prone skin. Each person's skin requires special products, and Shaindy makes sure her customers get her personal attention. Many clients email her pictures of their skin, and with that visual input, she's able to recommend the best products for them. Her goal is to make her customers look naturally beautiful, so all of her products carry healthy ingredients like aloe vera and vitamin e, and are hypoallergenic and fragrance free. ShainDee's cosmetics give you amazing coverage without looking heavy. They are also full of rich color and highly pigmented, and they last a long time without going bad.
ShainDee Cosmetics are economical too. The company replicates the ingredients found in department store makeup, and produces the same high caliber products at a lower cost. Shaindy keeps the frum customer in mind by offering quality products without the large price tag found in department stores.
ShainDee Cosmetics are sold all over the world, including fashion-forward cities like Johannesburg, Paris, London, Toronto, and of course, in the U.S.A. Shaindy loves her company, and her product representatives have become her good friends. She makes a personal connection with her customers, and is known and loved in her Baltimore community. She's passionate, proud, and beautiful—especially on Shabbos! With ShainDee Cosmetics, you can be too.
To find out about ShainDee's 2-day, long-lasting makeup line, perfect for the upcoming holidays, and how you can order all of Shaindy's marvelous products, go to http://www.shaindeecosmetics.com or call 410-358-1855. You can also follow her on Facebook or Instagram.
---
This is a sponsored article—
**If you would like to be featured with your business in our "In the Spotlight" column, please email ads@nashimmagazine.com for details.**