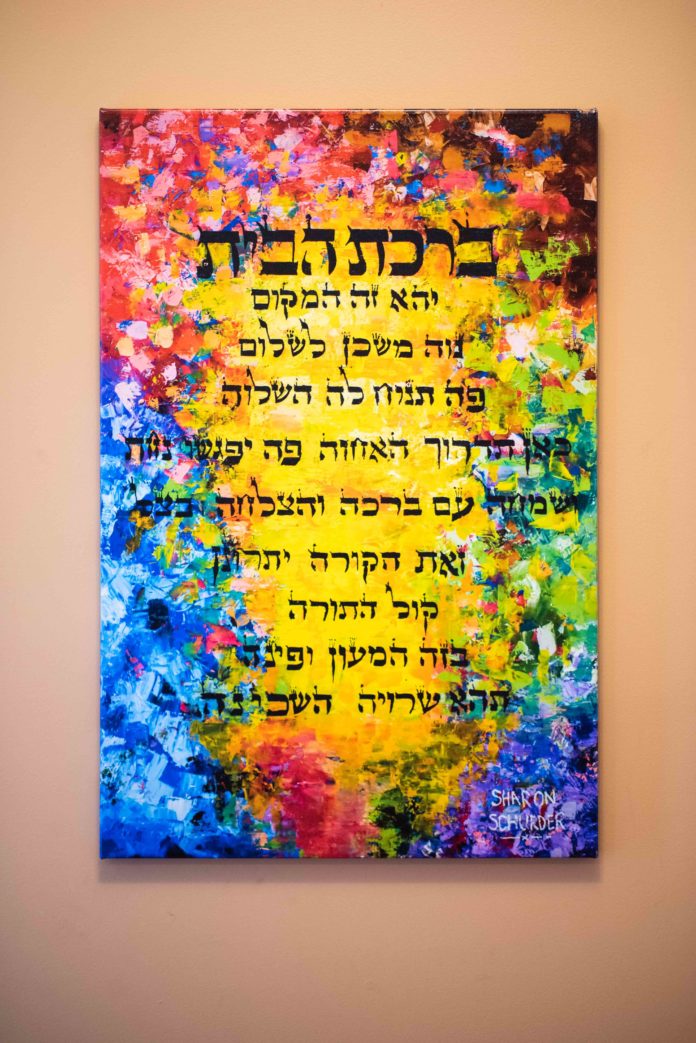 Sharon Schurder is an artist in the UK who uses her craft as an expression of her simchas hachaim. Her goal is to uplift and elevate an environment, using brilliant and vivid colors and Jewish tefillos and themes, as she portrays how beautiful our Jewish traditions can be. She commissions original paintings, but she also has her prints and canvases—as well as a stunning variety of gifts—for sale, making sure she caters to every price point.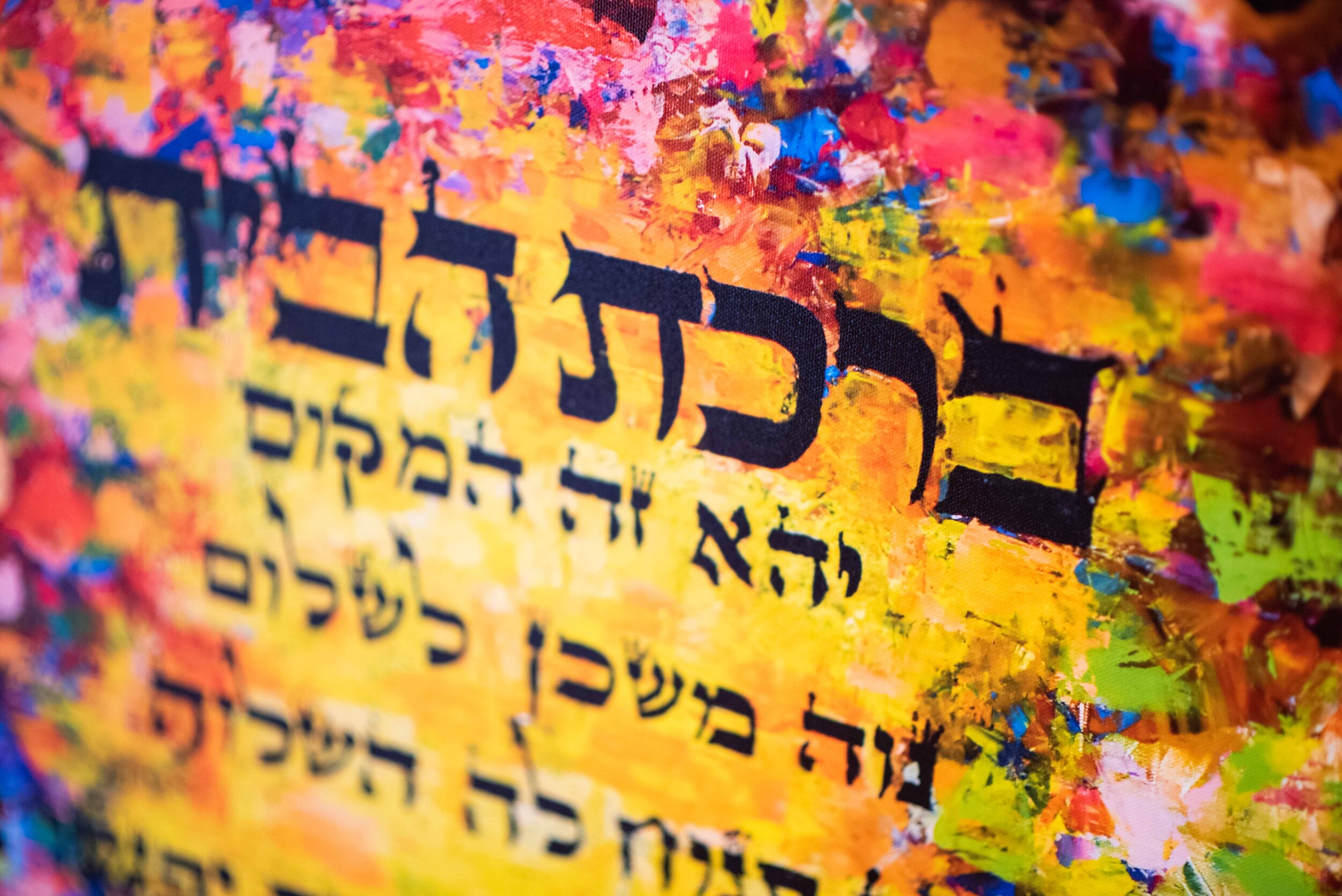 Sharon sent me an absolutely stunning Birkas Habayis canvas, which now holds a place of honor in our front foyer. She also sent a glass block Hadlakos Neiros from her gift collection, which is such a stunning addition to any home, and a perfect wedding gift. These designs were so vibrant, and my whole household immediately loved them (which is saying something, considering we are very opinionated in my house!).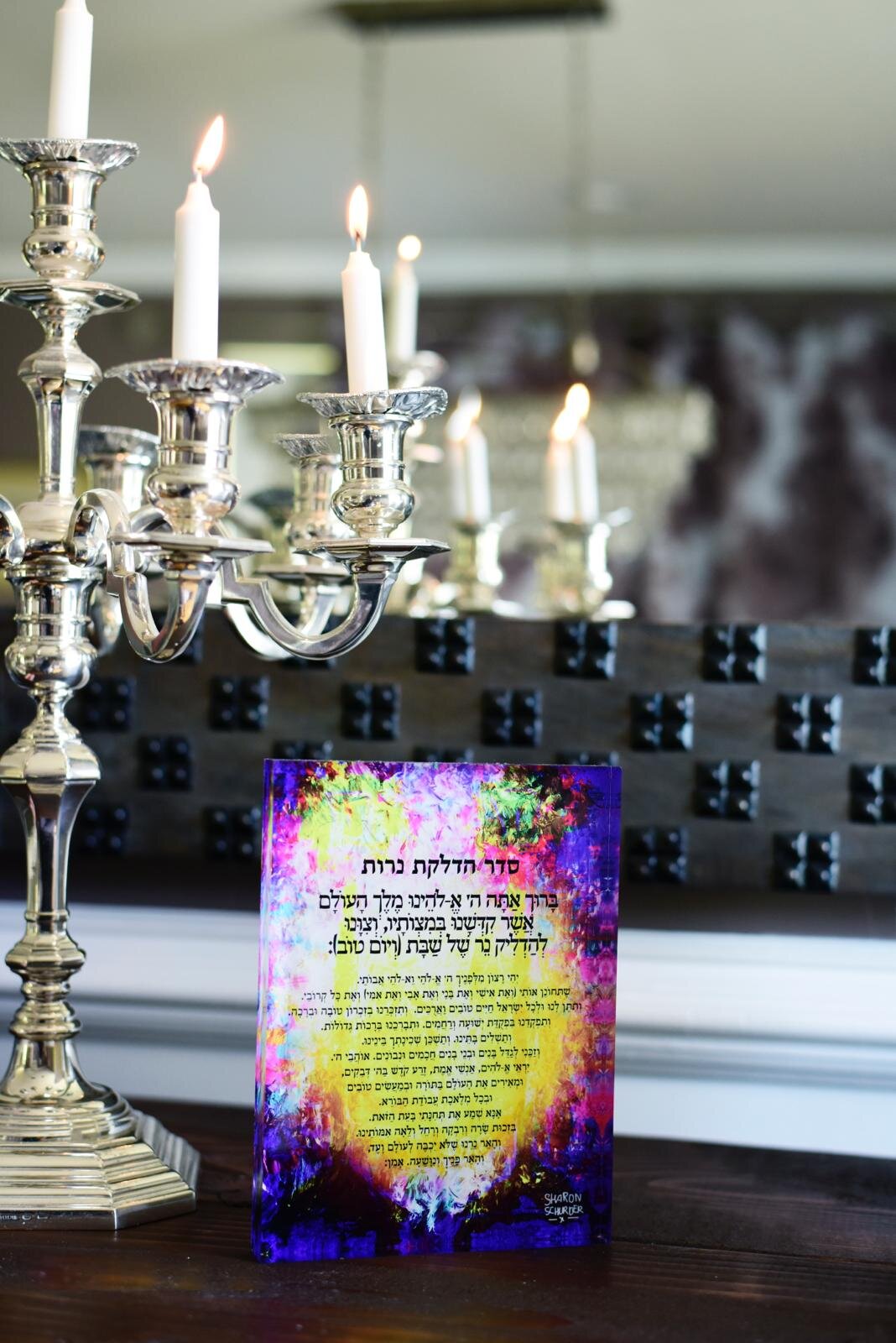 Sharon is an absolute pleasure to work with, and you can clearly see how much she values both her work and her customers. Her gorgeous artwork is available for purchase on her website, sharonschurderart.com, or on Etsy. She ships all over the world. She can also be found on Instagram @sharonschurderart.
---
Note: Although Rochel was given free product to review, all of these opinions are her own.
To discuss how YOUR product or service can be reviewed by Nashim Magazine, email ads@nashimmagazine.com.
Photos by Yehudis Taffel and Leba Dinovitz.