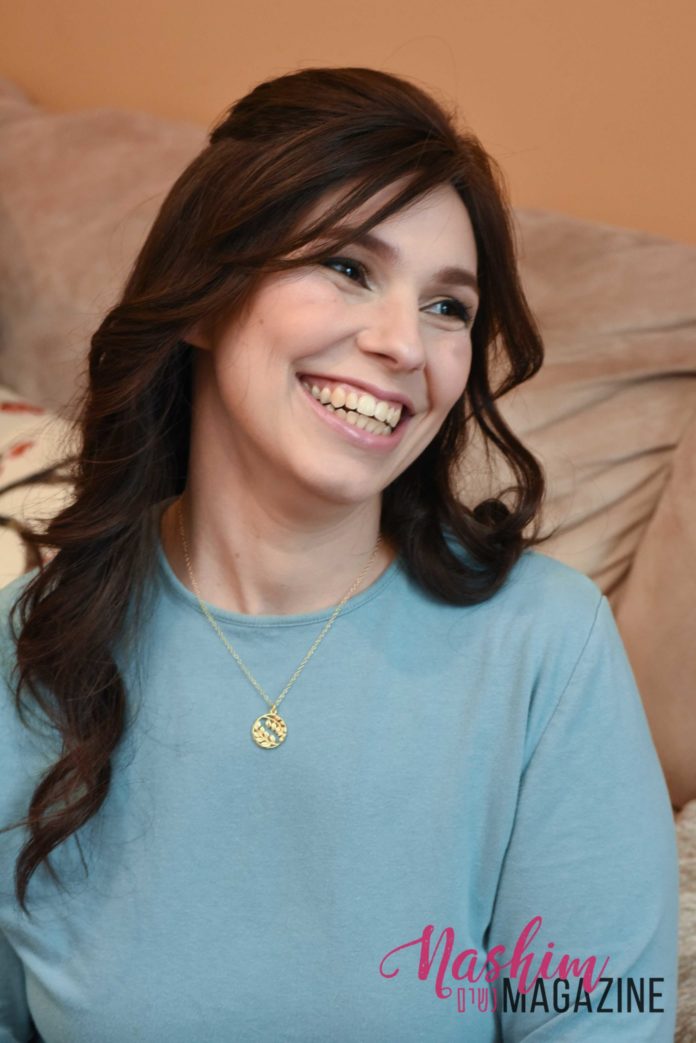 Founder of LA-based Describe Jewelry, Josette Flicker, is a Paris-raised designer, whose love for art, architecture, and fashion is clearly portrayed in her unique pieces. Her jewelry is gold-filled and set with real stones, and allows women of all price points to express themselves in a way that makes them feel beautiful. These delicate and elegant pieces go well with any outfit, whether you are dressing for a simcha or a business meeting.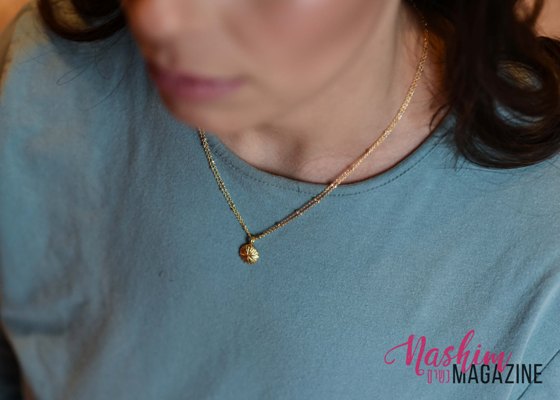 Most of these exquisite necklaces can be layered, and some are even adjustable, like the Lola Necklace I tried on, which can be worn long for layering or shorter as a lone piece. The delicate sparkle of the Audrey Necklace was a beautiful double-chained eye-catcher on our model, as well as a great addition to my layered look.
Besides the large variety of necklaces available for sale from Describe Jewelry, they also have a great line of bracelets and earrings, and everything is hand-made!
Josette is very passionate about both her jewelry and her family, and so she joined the two together when she brought her daughter, Sarah, on board to help with the design and the business. Together, they have created a line that their family can be proud of, helping women to feel good about themselves, as they express their various personalities and moods.
They have also created a line called "Describe Mini" for young girls to feel beautiful and grown up, as well. My niece tried on a three-charm necklace, called the "Angel Necklace", and loved it.
Describe Jewelry has wonderful customer service, and they offer free shipping anywhere in the USA. To order, visit their website, and follow them on Instagram to see more photos of their stunning pieces.
---
Note: Although Rochel was given free product to review, all her opinions are her own.
To find out how YOU can have your product or service reviewed by Nashim Magazine, email ads@nashimmagazine.com.
Photos by Yehudis Taffel